Our values are key to what we do at furniture matters, and we're proud of the positive impact our work has on both our local communities and the local environment
What have we been up to recently?
Furniture Matters' goal is to help low income homeowners and renters buy affordable essentials: with furniture and white goods to help them set up in their home.
This particularly benefits those who may otherwise struggle, thinking their only option is to turnto the trap of high interest loans or weekly payment stores.
We extensively refurbish unwanted white goods, computers, cycles and other household goods,and provides them at low cost to local people in need.
We also offer a range of volunteering and accredited training opportunities for people who are out of work, and want to develop new skills or gain vital work experience.
The ease of our free collection services means that so many unwanted items are taken away tobe repaired and refurbished. These are then sold locally at low cost, or donated to charitable causes and used to help those in need in the local community.
So items which would either end up in landfill, or simply dumped, are given a new lease of the local environment doesn't feel the impact
These infographics below explain more about the impact our work has had.
Community & social impact
There are three ways in which our work benefits people locally
Volunteering and training
Don't know your next step?
We can give you the skills and experience you need in order to get your dream job.
We can support you no matter what you are interested in.
Our work experience programmes include a quality work placement, Maths and English functional skills and the best possible chance of progression into further education, training or employment.
We'd love to hear from you. Get in touch to tell us what you're looking to achieve and to see if we have any suitable opportunities available
get in touch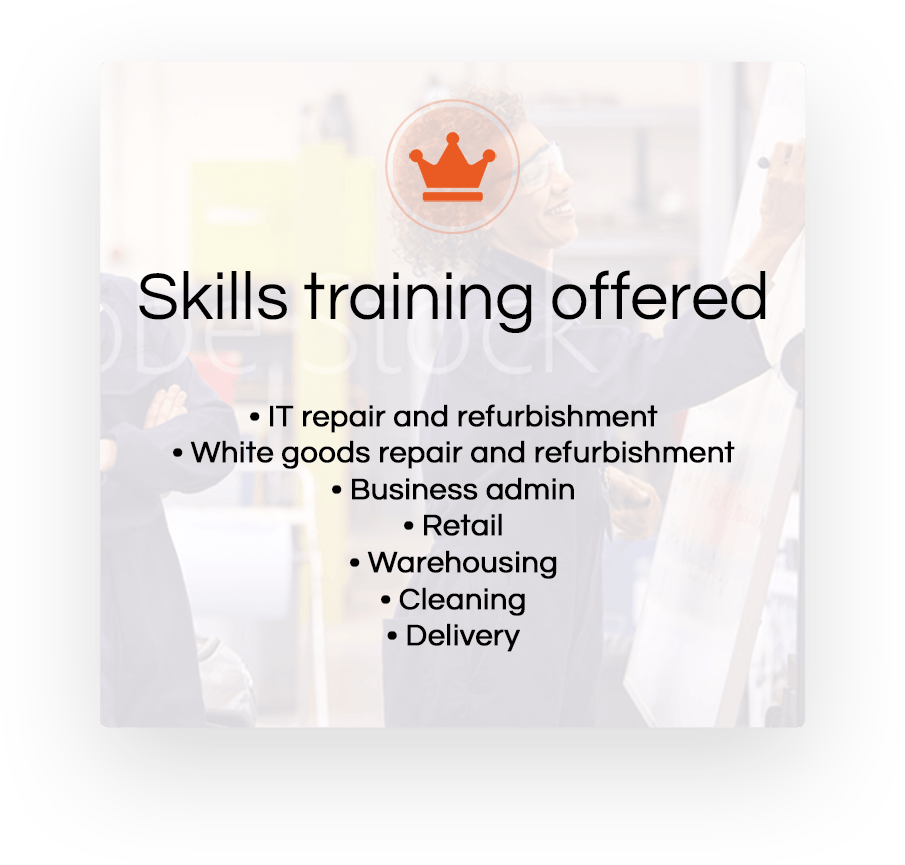 part of syncora
Furniture Matters is part of Syncora – combining expertise and innovation to achieve maximum social impact.
Syncora brings together specialist companies and charities with a shared vision. Together, we achieve maximum social impact by creating effective, collaborative services that make a real difference to people's lives.
Our flexible approach, our award-winning staff, and our wide range of expertise help us adapt to the fast-changing environment in which we work. Our purpose, imagination and passion drive us to find solutions to problems in exciting new ways.
Visit